INTRODUCING THE ONE GRAM SURF.
OUR ALL-IN-ONE SURF
REIMAGINED IN A CHARGEABLE
FULL GRAM WITH USB-C.
Classic Strains
1 Pineapple Express
2 Maui Wowie
3 Skywalker
4 King Louis
5 Green Crack
6 Jack Herer
7 Blue Dream
8 GSC
9 Super Lemon Haze
10 Grandaddy Purple
11 Champagne Kush
12 Forbidden Fruit
1
Pineapple Express
2
Maui Wowie
3
Skywalker
4
King Louis
5
Green Crack
6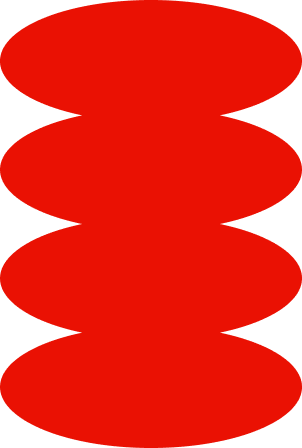 Jack Herer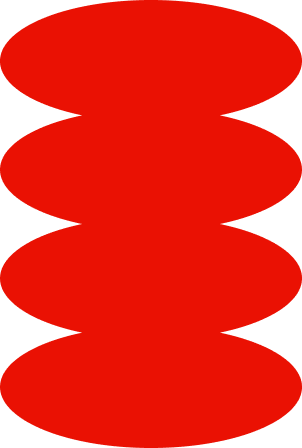 7
Blue Dream
8
GSC
9
Super Lemon Haze
10
Grandaddy Purple
11
Champagne Kush
12
Forbidden Fruit
A Recipe for Success
Our strain fingerprinting formula breaks down each strain on a molecular level so we can consistently recreate the experience of smoking flower.
Live Strains
Apple Fritter
Blue Magic
Blueberry Gushers
GMO Cookies
Grape Soda
Lemon Créme
London Pound Cake
Rainbow Belts
Apple Fritter
Enjoy sweet, earthy flavors paired with soothing effects. Apple Fritter is loved by many for the rich, fruity terpenes and sweet, cakey aroma that make it a delicious strain to puff on. Apple Fritter is excellent for relaxing after work, calming stress, and hanging out with friends.
STRAIN TYPE: HYBRID
WEIGHT: .5g, 1g
THC: 90.12%
TASTE NOTES: GALA APPLES, LIGHT VANILLA, CAMEMBERT
Blue Magic
Blue Magic is a delicious strain with bold blueberry notes and creamy, fruity flavors. This tasty strain is reported to produce a euphoric, productive high that pairs well with outdoor activities, social gatherings, and creative projects.
STRAIN TYPE: SATIVA
WEIGHT: .5g, 1g
THC: 90.24%
TASTE NOTES: BLUEBERRY, CREAMY, HERBAL.
Blueberry Gushers
An espresso after dark. Subtle buzz with a deep finish. This Gelato #41 and Triangle Kush mix is a sophisticated smoke.
STRAIN TYPE: INDICA
WEIGHT: .5g, 1g
THC: 93.33%
TASTE NOTES: BLUEBERRIES, GREEN MANDARIN, GUAVA.
GMO Cookies
GMO Cookies delivers smooth, decadent flavors with a strong diesel aroma. This potent indica has sedating effects that are perfect for relieving pain, anxiety, and stress. Indulge in fresh, crisp flavors and an uplifting high with GMO Cookies.
STRAIN TYPE: INDICA
WEIGHT: .5g, 1g
THC: 90.28%
TASTE NOTES: DIESEL, EARTHY, HERBAL.
Grape Soda
Enjoy the worry-free mellow mood of Grape Soda at home. This strain has a strong indica dominance, so it's perfect for a solo night in, like taking an online yoga class and watching a good movie. Or, enjoy a little Grape Soda in the tub and soak in a hot bath while immersing yourself in a good book.
STRAIN TYPE: HYBRID
WEIGHT: .5g, 1g
THC: 94.13%
TASTE NOTES: GRAPE, PUNGENT, SWEET, CITRUS.
Lemon Créme
Lemon Jack x Sour Cream come together to serve up the ultra-rare Lemon Créme. Don't wait until after dinner to treat yourself to something sweet. A delicious daytime hybrid with sativa-dominant effects, Lemon Créme removes busy thoughts and replaces them with endless energy and joy.
STRAIN TYPE: SATIVA
WEIGHT: .5g, 1g
THC: 94.53%
TASTE NOTES: HERBAL, CITRUS, SPICY, SWEET.
London Pound Cake
London Pound Cake exists to give you a hazy high on a summer night.
STRAIN TYPE: INDICA
WEIGHT: .5g, 1g
THC: 92.44%
TASTE NOTES: GRAPE, BLUEBERRY, VANILLA BEAN.
Rainbow Belts
Daft Punk with Weeknd vocals. An analog flavor for a digital age. The ever popular Zkittlez paired with a rare Moonbow.
STRAIN TYPE: HYBRID
WEIGHT: .5g, 1g
THC:
TASTE NOTES: LIME, CHERRY, ROSE WATER.
From Plant To Pocket
We use a gentle, solventless extraction method that does not disturb or damage the live terpenes. Our fresh, not frozen process preserves up to 95% of the terpene profile and up to ~200 terpenes, including highly delicate monoterpenes that help give each strain its character and complexity.
Apple Fritter
Blue Magic
Blueberry Gushers
GMO Cookies
Grape Soda
Lemon Créme
London Pound Cake
Rainbow Belts
Sign up to our newsletter to receive insider information and product updates